Information for vulnerable residents
It is very important that you do not come into the Civic Centre in Uxbridge - all service-related information is available online.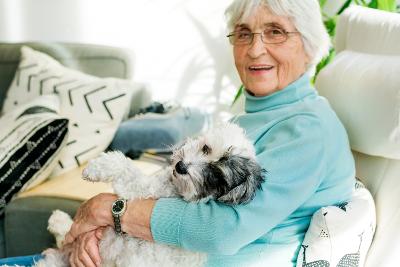 If you or someone you know needs help, the council may be able to offer additional support.
---
Food parcels for clinically vulnerable people
The government is working with the food industry, local government, local resilience and emergency partners, and voluntary groups to deliver essential non-perishable supplies, such as pasta, cereal, fruit, tea bags, potatoes, tinned goods and toilet paper to those at highest risk from coronavirus.
A total of 1.5 million people in England have been identified as being extremely medically vulnerable and the government plans to distribute free food parcels every week to those with no family or friends to help them.
---
Day centres
Due to the vulnerability of the residents who access these services, day provision at Grassy Meadow Dementia Resource Centre and Queens Walk Resource Centre has been suspended until further notice.
If the closures of these facilities affect you or your family, please contact our Social Care Direct team so that we can review alternative support. You can get in touch by emailing socialcaredirect@hillingdon.gov.uk or calling 01895 556633.
---
Please be aware of scammers
Residents are also being reminded to be on their guard against scammers and bogus callers, following reports that some unscrupulous individuals and groups are using the coronavirus crisis to target vulnerable people. Please do not let strangers into your home or hand over cash or credit/debit cards or PIN numbers, and dial 999 immediately if you think you have been visited by a bogus caller.
The Metropolitan Police has published a

guidance document on recognising potential phone scams [343KB] .
See further crime prevention advice from the Metropolitan Police.
---
For official, trustworthy and timely information and advice about coronavirus (COVID-19), use the free GOV.UK Coronavirus Information Service on WhatsApp. Simply add 07860 064422 in your phone contacts and then message the word 'hi' in a WhatsApp message to get started.
Page last updated: 01 Apr 2020