Coronavirus (COVID-19) vaccine
Key information about the COVID-19 vaccine.
In this section
---
Boost your immunity
Getting vaccinated against flu and COVID-19 will provide protection for you and those around you for both these serious illnesses.
If you've had COVID-19, it's safe to have the flu vaccine. It will still be effective at helping to prevent flu.
Find out more about the flu vaccine
About the NHS COVID-19 vaccine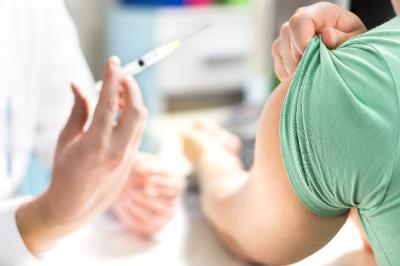 The COVID-19 vaccine is safe, effective and gives you the best protection against coronavirus. The vaccine is given as an injection into your upper arm. You will receive 2 doses.
Immunosuppressed patients
GP practices have been asked to invite all those aged 12 and over who are immunosuppressed for their covid vaccine. For some this will be a third dose; for others in the lower age cohorts this may be their 1st. Please note: This is not a 'booster'. There must be at least 8 weeks since a previous covid vaccination.
12 to 15 year olds
The vaccine is now being offered to all 12 to 15-year-olds. The NHS will be delivering the vaccination through schools. Information will be provided to parents and students via schools, so they can make an informed decision about taking up the vaccine. Arrangements for children who are home educated are being planned.
Prior to vaccination, appropriate consent must be obtained. For 12-15 year olds, this would initially be parental consent; however, a child can give their own consent where they have been assessed as competent to consent to vaccination (this is known as Gillick competent).
View consent forms and guidance leaflets
16 and 17-year-olds
You can get your 1st dose of a COVID-19 vaccine if you're aged 16 or 17. The NHS will contact you when it's your turn to get the vaccine. You'll be invited to a local NHS service, such as a GP surgery. You cannot book your appointment online. Anyone aged 16 and 17 can also use the vaccination walk-service.
Adults
You can get your 1st and 2nd dose of a COVID-19 vaccine if you're aged 18 or over. You can book appointments at a larger vaccination centre or pharmacy now, or wait to be invited to go to a local NHS service. You can also book your vaccinations if you will turn 18 in the next 3 months.
Book a 1st or 2nd dose of the vaccine (adults)
Booster vaccine
Booster vaccines will be made available to the same priority groups as before, ie care home residents, health and social care workers, people aged over 50, those aged 16 to 49 years with. You can book your COVID-19 booster vaccine dose online if you have been contacted by the NHS and you:
are aged 50 and over
are aged 16 and over with a health condition that puts you at high risk from COVID-19
had your 2nd dose at least 6 months ago
Important: Please wait to be contacted by the NHS before booking your booster dose.
Book a booster dose (if you've been contacted by the NHS)
If it is more than 6 months since your 2nd COVID-19 vaccination and you haven't received an appointment or been contacted, please contact your GP. More information about the booster vaccine can be found on the NHS website.
Please continue to take recommended precautions after vaccination to avoid infection and further transmission.
---
Hillingdon vaccination walk-in service
Vaccination walk-in sites are open to all 16-year-olds and over.
Vaccination sites continue to provide 1st and 2nd doses of the COVID-19 vaccine.
You can find your nearest vaccination site and opening days and times by using the NHS' 'Grab-a-Jab' finder.
---
NHS COVID Pass
An NHS COVID Pass shows your coronavirus (COVID-19) vaccination details or test results. This is your COVID-19 status.
You may be asked to show your pass to travel abroad, or at events and venues in England asking for proof of your COVID-19 status.
Read more about the NHS COVID Pass
---
Common vaccine questions answered
---
Beware of vaccine scams
There are reports of fraudsters using text messages to offer the COVID-19 vaccine.
Please note the NHS will:
never ask you to press a button on your keypad asking you to confirm you want the vaccine
never ask for payment for the vaccine or for your bank details.
If you receive a text message from an unfamiliar number:
do not respond to it or click on any links
do not enter any personal or log on details
do not make any payment
Page last updated: 20 Oct 2021