The Transporter bus
The Transporter is Hillingdon's mobile youth bus, which travels around the borough offering state-of-the-art facilities and a mobile drop-in for young people who might not have access to their local young people's centre and/or other facilities.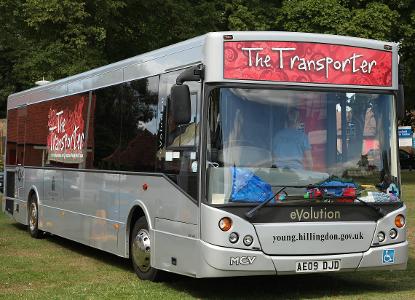 Please note: The Transporter is not currently operating.
The bus is kitted out with:
decks
internet café
playstation
kitchen
It also offers young people the opportunity to get involved in music or art projects, as well as a safe and confidential environment, where they can access advice and information on:
education, employment and training
sexual health and relationships
alcohol and drug misuse
To find out when the Transporter is coming to your area, email targetedprogrammes@hillingdon.gov.uk or call 01895 250721.
Page last updated: 19 Jan 2021