Tennis
Tennis is a fun sport and can be played as a recreational activity with friends and family. It can help to maintain your health, fitness, strength and agility.
Following government guidance, we reopened 3 of our tennis courts at Cavendish Recreation Ground, Fassnidge Park and Hillingdon Court Park that can be pre-booked. You can book a court below.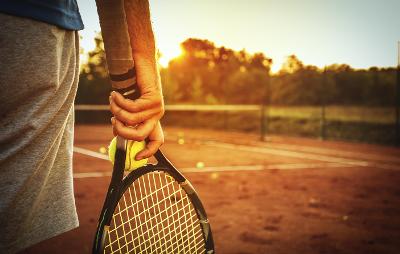 Please note: There will be a 15 minute buffer period between booking slots, in line with LTA and government guidelines on social distancing.
Further guidance has been published in relation to tennis coaching and playing doubles.
The main updates are:
Coaching
Coached sessions should be limited to group sizes of no more than 6, including coach(es).
Social distancing between players (and between the coach and players) should be maintained at all times.
Singles and doubles play
Both singles and doubles play is now permitted with people from outside of your household, as long as you remain 2 metres apart as far as possible - meaning that 4 people from different households can now play doubles.
Hand hygiene is imperative - use alcohol get to clean your hands after touching a shared surface.
Location
Address
Number of
courts
Booking
Cavendish Recreation Ground
Field End Road, Eastcote
5
Book now
Churchfield Gardens
Eastcote Road, Ruislip
3
Fassnidge Park
Rockingham Parade, Uxbridge
2
Book now
Harmondsworth Recreation Ground
Summerhouse Lane, Harmondsworth
2
Hillingdon Court Park
Park Way, Hillingdon
4
Book now
Moorhall Recreational Ground
Prior Gardens, Harefield
3
Northwood Recreation Ground
Chestnut Avenue, Northwood
5
Rosedale Park
Uxbridge Road, Hayes
6
Swakeleys Park
The Avenue, Ickenham
2
The Closes
Church Close, West Drayton
2
Page last updated: 26 Jun 2020