Great British Spring Clean 2021
This spring, join our community in clearing litter from Hillingdon's streets and parks, and help keep the borough clean.
To co-incide with this year's Great British Spring Clean campaign, we're organising community litter picking events at 3 locations in Hillingdon.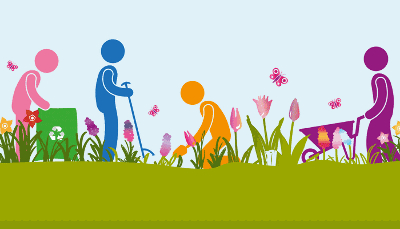 All volunteers are welcome, so why not join in?
Places are limited and must be booked before the event.
Pledge to do your bit
If you'd rather help out in your own time, why not pledge to litter pick for as many hours as suits you and as an individual or in a group?
However you get involved...
All participants must adhere to the latest government guidelines.
We'd love you to share photos and videos of your litter picks @Hillingdon on Instagram and Twitter.
Page last updated: 09 Jun 2021