Self-isolating
Information on self-isolating and looking after your health and wellbeing whilst staying at home.
You have a legal duty to self-isolate if you have been instructed to do so by NHS Test and Trace. Failure to self-isolate for the full time period can result in a fine, starting from £1,000.
When to self-isolate
You should self-isolate if:
you have any symptoms of coronavirus (a high temperature, a new, continuous cough, or a loss or change to your sense of smell or taste)
you're waiting for a coronavirus test result
you've tested positive for coronavirus - this means you have coronavirus
you live with someone who has symptoms, is waiting for a test result or has tested positive
someone in your support bubble has symptoms, is waiting for a test result or has tested positive
Check how long to self-isolate for

Read PHE's guidance on how long you and your household need to self-isolate for [1003KB]
Important: If you or your household is self-isolating, please put your waste in a black bag, tie it, place into another black bag and tie it again. Be careful not to contaminate your recycling with any general rubbish.
It is important to get medical help if your symptoms get worse. See the NHS website for what to do.
For life-threatening emergencies, call 999 for an ambulance.
Please note: If you receive a positive COVID-19 test result or are told by NHS Test and Trace to self-isolate because of close contact with someone who has COVID-19. you may be eligible for a £500 lump sum payment. Read about financial support and guidance for individuals
---
Keeping fit at home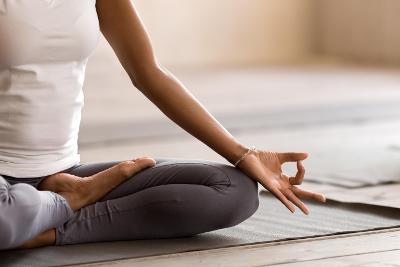 There are lots of things you can do to help you keep fit and healthy, whilst following government guidance.
If you're keeping active at home, why not email us at sportandphysicalactivity@hillingdon.gov.uk and share how you're keeping healthy.
On Twitter? You can also follow #StayInWorkout to post your own ideas and check out others.
---
Activities at home
Our Adult Learning team has put together a list of activities - ranging from arts and crafts to gardening - and tips on staying productive if you are working from home.
If you're a Hillingdon library member, you can also access a range of reading materials, e-learning tools and explore history and genealogy with our free online resources.
---
Looking after your mental wellbeing
It's important to take care of your mind as well as your body.
You can access help and support through the Mind in Hillingdon website. You can also give them a call on 01895 271559.
Every Mind Matters has released expert advice and top tips on how to look after your mental wellbeing whilst you're at home, plus guidance if you're feeling worried or anxious about the outbreak.
Visit the Every Mind Matters website
The NHS-led public webinar series, Coping Well During Covid, focuses on helping you cope with the impact of COVID-19. The 60 minute webinars feature topics such as managing wellbeing, anxiety, low mood and sleeping difficulties. Each webinar takes place on Tuesdays at 4pm, and invites participants to explore ideas and tools to support mental health and wellbeing.
Find out more about NHS wellbeing webinars
Thrive London has provided mental health support during the pandemic, helping people to cope and stay well this winter. Support includes how to manage financial anxiety and uncertainty, and resources that support mental health and wellbeing.
Access Thrive London's free resources, online tools and helplines
Further advice and information on how to look after your mental health and wellbeing during the pandemic can be found on GOV.uk.
Page last updated: 26 Jul 2021