Free 'Safe Drive Stay Alive' road safety event
An educational presentation featuring films and live speakers that highlights the dangers young drivers face.
When: Thursday 28 November, 6.30pm
Location: Winston Churchill Hall, Ruislip
Who for: Open to all, but aimed at young people aged 16 and over, parents/carers, employers of young people and driving instructors.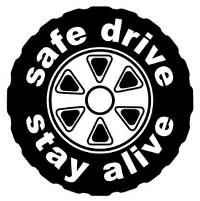 The event involves a film which is halted at various points to allow the live speakers from the emergency services to take to the stage - a paramedic, police officer and fire fighter. They speak about their experiences at the scenes of road traffic collisions they have attended and how these have affected them professionally and personally.
We are asking that guests arrive between 6pm and 6.15pm. The event lasts an hour and a half and, afterwards, there will be an opportunity to speak with both the speakers from the show and representatives from the partnership about any young driver road safety concerns you may have.
If you would like further information regarding this event please contact out Road Safety team on 01895 250484 or stars@hillingdon.gov.uk
Page last updated: 21 Oct 2019