Temporary library services
To ensure the safety of all residents and our staff, please follow the government's social distancing rules when using any of our library services.
Reserve and collect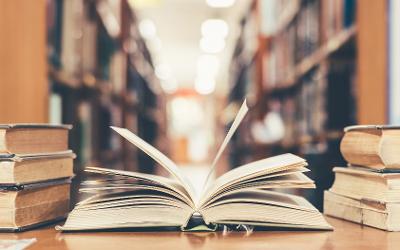 We are offering a reserve and collect service at 6 of our libraries - Manor Farm, Oak Farm, Hayes End, Northwood Hills, West Drayton and Uxbridge.
The service is available Monday to Saturday, 10am to 2pm, and library members can collect items that they have reserved for themselves or anyone living in the same household. You can also collect on behalf of neighbours and relatives who have reserved items.
Hearing aid batteries are also available to pick up.
When collecting an item, please bring with you your own bag for our staff to place the items in and wear a face covering.
To reserve an item, visit the online catalogue at anytime.
Alternatively, call the nearest operating library to where you live between 10am and 4pm, Monday to Saturday .
Hayes End Library
Uxbridge Road, Hayes End, UB4 8JQ
01895 277043
Manor Farm Library
Manor Farm Site, Bury Street, Ruislip, HA4 7SU
01895 558234
Oak Farm Library
Sutton Court Road, Hillingdon, UB10 9PB
01895 556242
Northwood Hills Library
Potter Street, Northwood, HA6 1QQ
01895 556460
Uxbridge Library
High Street, Uxbridge, UB8 1HD
01895 250714
West Drayton Library
Station Road, West Drayton, UB7 7JS
01895 558195
Can't decide what you'd like to read? Call 01895 250600 to request a 'lucky dip' and our library team will choose items on your behalf, based on a reader's age and interest.
Reserve and deliver
We are also offering a reserve and deliver service for residents who are unable to visit a library. Deliveries will be left outside the resident's front door for collection.
To reserve an item, call the nearest operating library to where you live between 10am and 4pm, Monday to Saturday.
---
Returning books
Items can be borrowed for up to 6 weeks without incurring a fine.
To return an item, please use the designated boxes in the foyer of the library or (where available) via the dropbox.
---
Reserve and collect with our mobile library
We have also introduced a reserve and collect service through our mobile library service.
---
Not a Hillingdon library member?
You can now join the library using our online form.
By registering online, a temporary membership number will be issued to you. This will give you immediate access to some of our online resources.
Page last updated: 30 Jun 2020