Parking charges and permits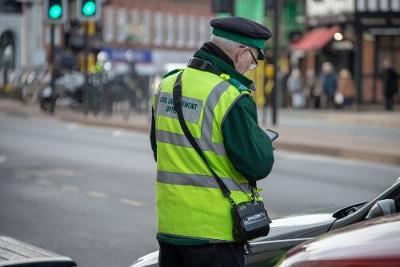 We are making a number of changes in response to the coronavirus pandemic, which are detailed below. To support this please avoid all but essential travel.
New parking arrangements
To support our residents, we have decided to introduce a free emergency parking permit that residents can obtain during this period which allows them to park in the parking management scheme where they live. This is to reflect the higher than normal number of residents' vehicles that are being parked on residential streets.
We have also removed charges and time limits from all council public car parks and pay and display bays to provide additional parking capacity for residents and key workers.
We will continue to enforce parking restrictions on obstructive or dangerous parking that could have a significant impact on safety and access for emergency and essential services. These include yellow lines at junctions, loading restrictions, zig zags at crossings/schools and obstruction of dropped kerbs.
Parking in residents parking management schemes
Residents with permits or visitor vouchers in parking management schemes (PMSs) are permitted to park in bays and on single yellow lines within their zone and without penalty, provided that they display a permit or visitor voucher for that particular PMS and are not parked obstructively or dangerously. For example, corners of junctions, on footways, across dropped kerbs and on double yellow lines.
We also ask residents to consider the impact of where they are parked on access needs and safety. If vehicles are parked in a dangerous or obstructive position then a Penalty Charge Notice may be issued.
Residents that do not currently have a parking permit can apply for a free emergency temporary residents parking permit by emailing their name, address, telephone number and vehicle registration number to parkingpermits@hillingdon.gov.uk.
All applications will be processed as a priority and a temporary resident parking code will then be issued for them to display in their vehicle. All existing resident permits that expire during the pandemic period will be honoured for up to 3 months.
Parking in car parks and in on-street pay and display bays
During this period, motorists will be allowed to park in all council-owned public car parks and on-street pay and display bays, free of charge and without time limit.
Please do not park in bays reserved for specific users or purposes (such as disabled bays or loading bays) unless you are entitled to use them.
In all cases, please do not park in locations where doing so could endanger fellow residents. If you are instructed to move your vehicle by an enforcement officer, please do so. If you do not, a Penalty Charge Notice may be issued to your vehicle.
We will review these changes on a regular basis.
Page last updated: 30 Mar 2020