Outdoor gyms
Keep fit with our outdoor gyms, which are located across the borough.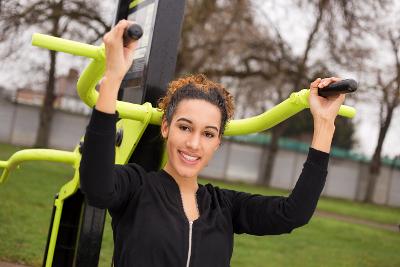 Our outdoor gyms are currently closed but will re-open on Wednesday 2 December.
Equipment varies from site to site, but can include:
air skier
big shoulder wheels
brunch station
cross trainer
hip twister
leg press
pull-up bars
push up/dip station
seated row
seated chest press
Our gyms are suitable for ages and all fitness levels.
Booking is not required; just turn up.
Page last updated: 26 Nov 2020