Design your dream bike competition
As part of National Bike Week (Saturday 6 to Sunday 14 June), our School Travel and Road Safety Education team is encouraging local children to take part in a fun creative art competition to design a bicycle.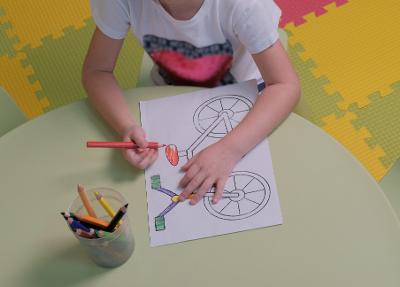 The competition is open to Hillingdon pupils aged 4 to 18-years-old and the top 3 entries will have their designs digitally recreated by a graphic designer and receive an Amazon voucher each.
The rules
The dream bike can be as creative and imaginative as you like, including rockets, wings, fairy dust and more!
Only drawings can be entered (no models or digital creations)
You can use paint, pencils, crayons and/or pens
The deadline for entries is 5pm on Thursday 30 April.
Prizes
First place: A3 framed print of design and £50 Amazon voucher
Second place: A4 framed print of design and £30 Amazon voucher
Third place: A5 framed print of design and £15 Amazon voucher
All winning entries will be posted on the council's Facebook, Twitter, Instagram and LinkedIn accounts.
How to enter
Send a photo or scan of your design to stars@hillingdon.gov.uk with 'Dream Bike Comp' in the subject header. Please provide the artist's name, age and school in the email.
Page last updated: 27 May 2020