Dementia
Dementia is not a single illness but a group of symptoms caused by damage to the brain. It is more common in people over 65, but dementia can also affect younger people.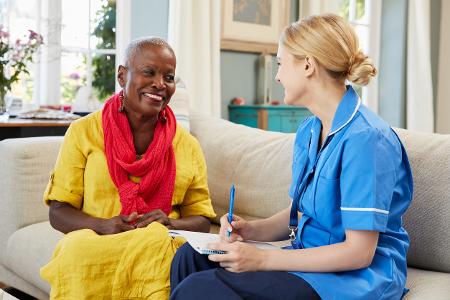 You should seek medical advice if you, or someone you know is:
showing signs of memory loss
becoming confused even in familiar places
struggling to follow conversations or programmes on TV
regularly misplacing items
experiencing changes in personality or mood
If you are worried about your memory, talk to your GP. They will listen to your concerns and possibly arrange for further investigation. You may be referred to a local memory clinic or hospital specialist for assessment where a formal diagnosis can be made.
Hillingdon Admiral Nurse Service
The Hillingdon Admiral Nurse Service works with families affected by dementia in the community. They adopt a holistic approach with the aim of empowering family carers and encouraging problem solving approaches as well as providing psychological support.
Health professionals and informal carers can call the team on 01895 556480 to make a referral.
For more information, you can visit dementiauk.org
Dementia friends
We encourage residents to support people living with dementia to live well for longer by becoming a 'dementia friend'.
Dementia Friends is a national initiative, launched by the Alzheimer's Society, in partnership with Public Health England, to help people develop an understanding of dementia and the small things they can do to make a difference to people living with the condition.
They run information sessions to help raise awareness of the signs of dementia, give those affected more information and encourage people to spend time supporting other residents living with dementia.
Find out more information on the Dementia Friends website or call 01923 823999.
Hillingdon Dementia Action Alliance
We are a member of the Hillingdon Dementia Action Alliance, which aims to unite against dementia and make Hillingdon a dementia friendly borough. They hold open meetings and everyone is welcome.
For any queries or to find out more, email sdurner@hillingdon.gov.uk.
Page last updated: 16 Jun 2021