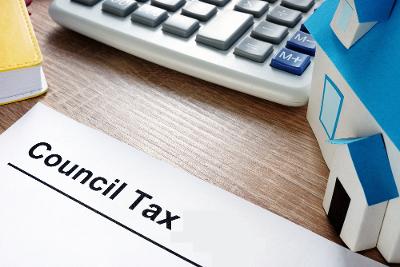 Council tax bills have been issued for the upcoming financial year (April 2020 to March 2021), detailing the payments required per household.
In light of the current pandemic, those core services funded by council tax, such as waste collection, social care and benefits, will be critical in ensuring that we continue to provide services most needed by residents.
However, we are aware that during the current coronavirus crisis, some of our residents will be suffering financial difficulties.
We have a Council Tax Reduction (CTR) scheme to help those in difficulties reduce their council tax payments and the government has made available extra support to those already in receipt to this reduction. Existing recipients could receive an additional sum up to £150 towards reducing their council tax payments.
There is no need to apply for this extra help if you already receive council tax reduction. We will issue revised bills in April 2020 detailing any payment requirements from May onwards.
For residents not currently in receipt of council tax reduction help may be available through the scheme with the additional government support also available to new applicants. Please find details of how to apply here.
Check if you're eligible for the CTR Scheme
If you are not entitled to help through the scheme, we will look sympathetically on residents struggling with payments, treating each resident individually with regard to their circumstances. The first option considered will be extending the standard 10 month instalment plan to 12 months. In some cases the help may involve reviewing income and expenditure details to develop a suitable payment plan which will be reviewed regularly.
In addition to council tax, Discretionary Housing Payments (DHPs) are payments that can be awarded in addition to housing benefit and Universal Credit, and provide support with rent deposits and/or rent in advance and shortfalls in rent and/or rent arrears.
Check whether you are eligible for DHPs
Universal Credit has replaced a variety of benefits previously offered and is a payment to help with your living costs. You may be able to get it if you are on a low income or out of work. The application for Universal Credit is done through the government website and can be accessed through the GOV.uk website.
Housing benefit can help you pay your rent if you're unemployed, on a low income or claiming benefits. More information can be found on the government's housing benefit webpages.
Food bank vouchers will continue to be issued by the Citizen Advice Bureau for those most in need, including those referred through care professionals.
A hardship fund will be established by the council, utilising our share of £500 million that the government has announced. We are awaiting details of our funding and the how it can be utilised. Once this is available, we will publish details of how to apply for this funding.
The Department for Work and Pensions (DWP) has notified that if you cannot work due to coronavirus and are eligible for statutory sick pay, you will get it from day one, rather than from the fourth day of your illness. DWP intends to legislate, so this measure applies retrospectively from 13 March 2020. Statutory sick pay will be payable if you are staying at home on government advice, not just if you are infected by coronavirus. This will apply from 13 March 2020.
The government has also issued information regarding mortgage payments:
Mortgage lenders have agreed they will support customers that are experiencing issues with their finances as a result of coronavirus, including through payment holidays of up to 3 months. This will give people the necessary time to recover and ensure they do not have to pay a penny towards their mortgage in the interim.

Discount scheme for over-65s
We would like to remind older residents that it is very important that you do not come into the Civic Centre in Uxbridge to access services in person.
We offer a discount scheme on council tax for households where the taxpayer or their partner is aged 65 or over.
---
For more information
In order to ensure the continuity of services provided, by making sure that our staff remain healthy, please go online in the first instance:
Page last updated: 26 Mar 2020