Every pupil offered a secondary school place this academic year
Tuesday 5 March: Hillingdon Council has once again ensured that every child in the borough has a secondary school place, according to school admissions results issued on Friday 1 March.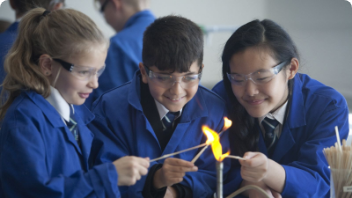 In Hillingdon 86.8 per cent of applicants were offered a place at one of their top three preferred schools and 67 per cent received their top preference - an offer that's once again above the London average.

Despite receiving a record high of 3,703 applications this year, Hillingdon remains the top borough in west London for families receiving an offer at one of their preferred secondary schools.
This places Hillingdon ahead of neighbouring boroughs, with Hounslow offering 64 per cent of its applications their first choice, Harrow 64 per cent and Ealing just 63 per cent.
Cllr David Simmonds, Hillingdon Council's Cabinet Member for Education and Children's Services, said: "In Hillingdon, we are responding to an ever increasing demand for secondary school places. We've put families first by investing £260 million into our schools expansion and building programme, which is one of the largest in London.
"We're proud to offer so many 'good' and 'outstanding' schools in Hillingdon, and our high quality educational facilities are giving our young people the best start in life.
Page last updated: 05 Jun 2019