Council celebrates achievements of children in care
Monday 30 November: Hillingdon Council's annual Kids in Care Awards happened virtually on Monday 30 November, to recognise young people who have overcome difficult circumstances to make an outstanding achievement in their lives.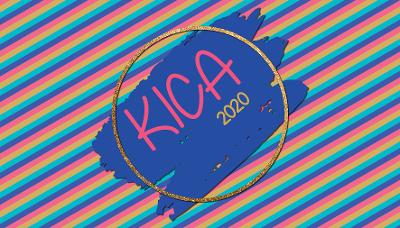 The awards aim to highlight the academic and recreational achievements of children and young people in the council's care and more than 340 nominations were received.
Charmaine Harris, aged 13 from Hayes, was nominated for four awards including the 'personal development' category. She said: "When I moved into care I was quite upset because I had been moved from my home, but my foster family made me feel welcome. It was difficult moving away from my biological family but now I understand that I can't be with them, so I have settled in very well.
"I got bullied at school, they used to call me 'no parent kid' or 'rich foster kid.' My challenge was trying to ignore them and I've now moved past it. I feel honoured to be nominated for a KICA award and I want to say thank you to all the people who helped me to get over my sadness, because I used to be sad always."
Simon Gibson, aged 16 from Ruislip, excelled at his exams and was nominated for four awards including 'exceptional achievement in education.' He said: "I live with my brother in a foster placement and I feel very comfortable there, we consider each other as family. During my GCSE's, my foster family provided me with any materials and books I needed and I became very disciplined with independent studying because I wanted to get good grades.
"I feel extremely grateful and happy to have been nominated for so many awards at KICA. I achieved higher grades than I was predicted which makes me proud. My ambition is to study Law at university and I hope to become a barrister one day."
All entrants received a certificate, prize and were able to watch a celebratory video from The Mayor of Hillingdon, Cllr Teji Barnes and the council's chief executive, Fran Beasley.
Cllr Susan O'Brien, Hillingdon Council's Cabinet Member for Education and Children's Services, said: "We were delighted that the awards could still go ahead virtually to celebrate the wonderful achievements of our young people, many of whom have experienced a challenging upbringing. Whether it's achieving top exam results, community contributions or sporting excellence - we are so incredibly proud of all our children in care."
If you would like to find out more about caring for a child or young person in need, like Charmaine or Simon, please find out more about fostering at www.hillingdon.gov.uk/fostering
Page last updated: 12 Feb 2021