Have you got a story to tell about life in Hillingdon?
Thursday 17 September: Hillingdon Council is interested in hearing from residents of all ages, who may have a fascinating story to tell about living or working in the borough for a new Hillingdon Stories campaign.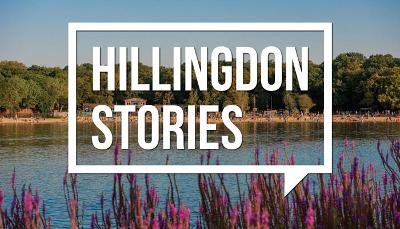 The stories can relate to any topic of your choosing, including but not limited to, experiences during the pandemic; growing up, living or working in Hillingdon; places in the borough you enjoy visiting, such as heritage sites, theatres and green spaces; or local family history.
These tales will be used as inspiration for future exhibitions, writing, visual arts and performances at a variety of venues across the borough.
The submissions can be sent in a range of formats, such as photographs, artwork, drawings, in writing or via a short video.
The council is also interested in showcasing people from various backgrounds for an upcoming touring exhibition called 'This is Me', where residents are invited to photograph five objects that mean something to them and tell the story of who they are. These items could be anything from toys to memorabilia or even treasured clothes. The collected images will then be able to be viewed by visitors in Hillingdon's libraries as part of an exhibition currently being planned.
The aim of the campaign is to highlight the history of the borough and what it is like to live in Hillingdon.
As part of the initiative, virtual behind-the-scenes tours have also been created that document the significance of some of Hillingdon's heritage sites to coincide with Open House weekend which is taking place on Saturday 19 and Sunday 20 September.
The videos and downloadable resources allow you to explore a variety of the borough's historical monuments and venues from the comfort of your home.
Some venues will also be open with provisions in place in line with government guidance, so visitors can safely explore the sites.
The buildings taking part include Manor Farm, Ruislip (HA4 7SU); Eastcote House Gardens (HA5 2QS), Harmondsworth Great Barn (UB7 0AQ), Cranford Park (TW5 9RZ).
Cllr Richard Lewis, Hillingdon Council's Cabinet Member for Central Services, Culture and Heritage, said: "I'm extremely proud of our borough's rich and diverse history and vibrant and varied community. I'm looking forward to hearing our residents' interesting stories and seeing them brought to life, whether through an exhibition, performance, piece of writing or art. I encourage residents of any age to get involved with this exciting new project.
"I'm also looking forward to finding out more about our heritage sites this Open House weekend."
To find out how you can be involved and submit your stories, visit www.hillingdon.gov.uk/stories.
For more information about Open House weekend and to watch the videos and view the resources, visit www.hillingdon.gov.uk/open-house.
Page last updated: 12 Feb 2021