Battle of Britain Bunker reopens to celebrate 80th anniversary
Friday 11 September: Hillingdon Council's Battle of Britain Bunker and Exhibition Centre in Uxbridge has reopened its doors to visitors following the pandemic, and will be hosting an array of virtual events to commemorate the 80th anniversary of the Battle of Britain.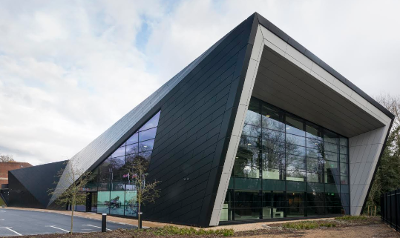 The bunker played a pivotal role in the UK's air defence throughout the Second World War, and to mark its significant role, visitors will, by October, be able to enjoy a soundscape installation which recreates the hectic scene from the morning of the 15 September 1940, commemorated as 'Battle of Britain Day'.
From 11 September until 31 October (which was the last day of Battle of Britain) a range of virtual events will be available to watch. This includes an online wreath-laying ceremony, filmed in the bunker's memorial garden; as well as, online educational resources for families, and a behind-the-scenes film exploring unseen rooms within the bunker itself.
Three well-renowned historians will be hosting virtual presentations from the bunker, including discussions on the iconic aircraft flown during the Battle of Britain:
* Friday 11 September, military historian and display pilot, Howard Cook, will be discussing the infamous Hawker Hurricane aircraft, and its critical role during the Battle of Britain.
* Saturday 12 September, aviation historian, broadcaster and writer, Paul Beaver, will deliver a lecture on the legacy of the Supermarine Spitfire; the well-loved British fighter aircraft renowned for its success in the Battle of Britain.
* Sunday 13 September, Battle of Britain historian and author, Stephen Bungay, will discuss the development of the world's first integrated air defence system, and how it led to victory.
Cllr Richard Lewis, Hillingdon Council's Cabinet Member for Central Services, Culture and Heritage, said: "We are delighted to safely reopen our Battle of Britain Bunker and Exhibition and Visitor Centre to the public, and just in time to commemorate 80 years since Battle of Britain Day.
"We're also offering a wide range of online activities and events for those who would prefer to mark this occasion at home, including some really interesting talks from some of the best historians in the field. We hope residents and visitors alike, will join us in remembering those who fought in the skies, and those who would have worked here - deep underground in the bunker."
Several new measures have been introduced to ensure the health and wellbeing of staff and visitors, including a pre-booking system, additional signage, and hand sanitising stations. The bunker will be operating at a reduced capacity and visitors will need to wear a face covering throughout the exhibition, unless exempt.
The virtual events will be available at battleofbritainbunker.co.uk and also on the bunker's social media accounts - Twitter: @BofBBunker; Facebook (search 'Battle of Britain Bunker, Uxbridge'); and Instagram: @bobbunker
To book tickets to visit the bunker, or for more information on the health and safety measures in place, visit: battleofbritainbunker.co.uk
Page last updated: 12 Feb 2021