Council action on fly-tipping results in heavy fines
Monday 7 September: Hillingdon Council has issued fines totalling £22,000 following a week of action to tackle domestic fly-tipping in the borough.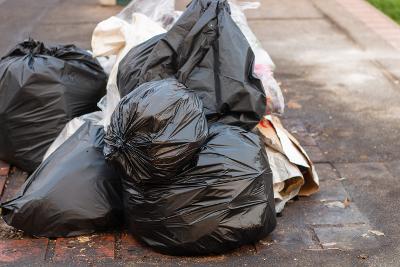 Officers from the council's cleansing and anti-social behaviour teams visited streets across the borough between Monday 17 to Saturday 22 August in a bid to clamp down on this form of anti-social behaviour.

Evidence was gathered from rubbish which had been dumped on streets, including bags left beside litter bins on non-collection days. As a result, 55 people were identified from black bags, cardboard boxes and packaging, and issued with £400 fixed penalty notices, amounting to fines totalling £22,000.

The council offers households free weekly easy-to-use waste and recycling collections, where bags should be placed outside premises no earlier than 5.30pm prior to the day of collection. Residents can also take household waste free of charge to Harefield Civic Amenity Site (New Years Green Lane, UB9 6LX) and to the West Drayton waste weekends (which are held each weekend at Tavistock Road, UB7 7QT).

Cllr Philip Corthorne, Hillingdon Council's Cabinet Member for Housing and the Environment, said: "This campaign was carried out to ensure that the borough remains a clean and great place to live work and visit, and to highlight the council's zero tolerance approach to fly-tipping.
"Dumping rubbish is a criminal and costly decision, which can result in fines. There is no excuse for fly-tipping as we offer many ways to correctly dispose of unwanted waste, including our free weekly and easy-to-use household collection services, a low cost bulky waste collection service which is 40 per cent cheaper than the average cost of neighbouring boroughs, and a civic amenity site and waste weekends at West Drayton.

"We would also like to remind residents that they should only leave correctly bagged waste outside their properties on the night before or day of their designated collection day and to not place household waste by street litter bins, as this is also classed as fly-tipping."
For more information on waste and recycling in Hillingdon, visit www.hillingdon.gov.uk/rubbishandrecycling
To report incidents of fly-tipping anonymously, visit www.hillingdon.gov.uk/doitonline
Page last updated: 12 Feb 2021