Council praised for work with disadvantaged families
Wednesday 17 June: Hillingdon Council has been commended for improving the life chances of disadvantaged families in the borough, in a report published by the Ministry of Housing, Communities and Local Government on Wednesday 3 June.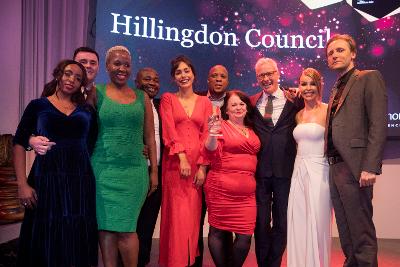 The Annual Report of the Troubled Families Programme revealed that the council delivered successful outcomes for 1,990 families from 2015 to 2020, which is 14 per cent higher than the national average.
The report praised Hillingdon's "hard work with families" with outcomes that were "higher than the national average," and the council was commended for its "continued commitment to the programme .. to achieve significant and sustained outcomes with the families you have been allocated."
The council's Children's Services, which was recorded as "highly effective" by Ofsted in February, worked together with partners in adult social care, youth offending services, housing services and community safety teams to form a multi-agency approach to whole families, rather than individuals.
The multi-agency team adopts a holistic approach to disadvantaged families who may be facing a series of complex issues, including domestic abuse, poor mental health, unemployment, neglect, truancy and anti-social behaviour.
One key worker is dedicated to supporting the whole family with a range of problems together, and works in partnership with other services and external partners to deliver relevant support.
A local family, originally from Vietnam, was referred to the service when the mother was diagnosed with cervical cancer, and her child was at risk of being placed into local authority care. The child's teacher said: "The support from the council's multi-agency team has been outstanding, and the key worker was so courageous, resilient and strong to commit to sharing such a traumatic journey with the family.
"The team worked with a parent with a terminal illness, dealt with a death and subsequent bereavement, a burial, an adoption, housing issues; as well as arranging financial support whilst being understanding of their cultural differences, and English as an additional language. The key worker was a true lifeline to the family and a real hero."
This whole family approach provides continuity for the family, and allows the key workers to make informed decisions based on joined-up partnership working. Improving outcomes for families reduces future contact with services, creating efficiencies for the council by ultimately reducing the need for future support.
Cllr Susan O'Brien, Hillingdon Council's Cabinet Member for Education, Children and Youth Services, said: "We are extremely proud of our key workers and multi-agency teams in Hillingdon for supporting such a wide range of local families in need. Our whole family approach has been really successful in delivering positive outcomes for children and families, who may be facing a range of social and financial difficulties. Thank you to everyone involved."
Page last updated: 12 Feb 2021