Education information for parents/carers
Primary schools in England have started welcoming back children in key transition years - nursery, reception, year 1 and year 6. Secondary schools, sixth forms and colleges will also work towards the possibility of providing some face-to-face contact with young people in year 10 and year 12 to help them prepare for exams next year.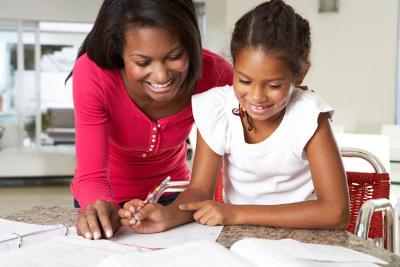 Priority groups, including vulnerable children and children of critical workers who have been eligible to attend throughout school closures, will continue to be able to attend schools, colleges and early years settings as they are currently.
Vulnerable children include those who are supported by social care, those with safeguarding and welfare needs, including those with child in need plans, on child protection plans, looked after children, young carers, disabled children and those with education, health and care (EHC) plans.
The majority of children with SEN, who receive SEN support at school but do not have an EHC plan, would be expected to stay home unless they have a social worker or a parent/carer who is a key worker.
Information for parent/carers of children with special educational needs or disabilities
Education settings are handling lots of different demands, so please check their website first if you have any questions about the education of your child.
If you live in Hillingdon and your child is not on any school roll, email the school placement and admissions team at admissions@hillingdon.gov.uk.
Free school meals this summer
The guidance for schools and councils on free school meals arrangements during the outbreak has been updated. This now reflects the increase in the income threshold from £16,190 a year to £31,500 a year for London and £28,200 for areas outside of London.
Read the guidance for schools and local authorities
Mental health in schools toolkit relaunched
A new range of resources has been designed to help manage mental wellbeing during this outbreak and includes a range of advice and information for children and young people, parents, carers, schools, governors and commissioners on mental health and emotional wellbeing.
Read more at www.healthylondon.org/resource/schools-mental-health-toolkit
Guidance for parents and schools
Guidance for schools and education settings
Online learning resources
Staying safe online
During the current restrictions, the police are calling on parents, friends and family to pay particular attention to what young or vulnerable people in their care are looking at online.
The police believes that social isolating measures could make some of the most vulnerable people in society more susceptible to radicalisation (the process by which a person comes to support terrorism and forms of extremism leading to terrorism) or other forms of grooming, and that the risk of being drawn into violent extremism may increase for some vulnerable people.
If you have any worries or concerns, visit the dedicated Let's Talk About It website, which has advice and guidance on what signs to look out for and what to do and where to go for help if you think somebody is being placed at, or is at, particular risk of being radicalised and drawn into violent extremism or terrorism.
If you need support from the council, please email contactcentre1@hillingdon.gov.uk or call 01895 556644.
Page last updated: 03 Aug 2020