Guidance and support for local businesses
The government has set out a package of temporary, timely and targeted measures to support businesses through this period of disruption caused by the coronavirus.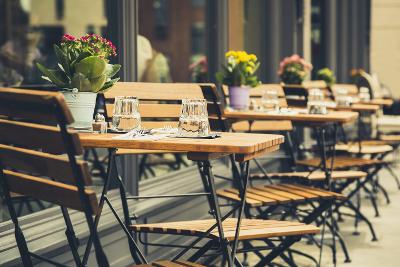 Chancellor Rishi Sunak has announced a set of financial measures to support the economy through the coronavirus crisis. It includes £330 billion in loans to protect businesses facing losses as a result of the virus and extended business rates relief.
We are in the process of implementing the changes to rating liabilities for 2020/21, announced by the government, for which revised bills and new grants will be issued, including:
retail relief increased from 50% to 100% and scope extended to include all hospitality and leisure properties, estate agents, letting agents and bingo halls irrespective of rateable value
pubs will now qualify for 100% retail relief
£10,000 grant to small businesses that pay little or no business rates and are eligible for small business rate relief or retail relief - read more about retail and rate relief
£25,000 grant for retail, hospitality and leisure businesses with a rateable value between £15,000 and £51,000
If you qualify for any relief offered by the government, this will be applied from the 1 April 2020. If you are already in receipt of the 50% relief, the 100% relief will automatically be applied to your bill. For those now within the extended scope for relief who have not previously received it, we are working through the information with a view to having it in place for the 1 April. You do not need to take any further action to request any of the above reliefs; revised bills will be sent out as soon as possible.
In addition to the above, the government has announced additional measures to support local businesses, including:
a new coronavirus Business Interruption Loan Scheme, delivered by the British Business Bank, will enable businesses to apply for a loan of up to £5 million, with the government covering up to 80% of any losses with no fees. Businesses can access the first six months of that finance interest free, as government will cover the first six months of interest payments.
for businesses with fewer than 250 employees, the cost of providing 14 days of statutory sick pay per employee will be refunded by the government in full. This will provide two million businesses with up to £2 billion to cover the costs of large-scale sick leave.
a dedicated helpline has been set up to help businesses and self-employed individuals in financial distress and with outstanding tax liabilities receive support with their tax affairs. Through this, businesses may be able to agree a bespoke Time to Pay arrangement.
The government has also announced a new Self-Employed Income Support Scheme, offering a grant of 80% of average annual profits over the past 3 years up to £2,500 per month. The scheme will be open for at least 3 months, backdated to 1 March 2020, and will provide targeted support for self-employed people with profits up to £50,000 per annum.
If you are concerned about being able to pay your tax due to coronavirus, call HMRC's dedicated helpline on 0800 0159 559.
---
For official, trustworthy and timely information and advice about coronavirus (COVID-19), use the free GOV.UK Coronavirus Information Service on WhatsApp. Simply add 07860 064422 in your phone contacts and then message the word 'hi' in a WhatsApp message to get started.
Page last updated: 31 Mar 2020