Council offers help for the homeless
Monday 20 January: Hillingdon Council is working with Trinity Homeless Project to once again provide a winter night shelter to vulnerable residents.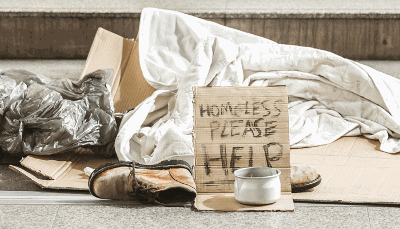 The temporary shelter, which will operate between Monday 20 January and Monday 2 March, will offer accommodation, food and housing support to up to eight homeless men and women who are without settled accommodation during the coldest months of the year.
This is the fourteenth consecutive year that the council has run its winter night shelter as part of an all-year-round approach to support rough sleepers in Hillingdon. In previous years the shelter has been successful in resettling people into long-term accommodation, as well as supporting people into work and training.
The council has a dedicated team of officers who work alongside staff from Thames Reach, Trinity Homeless Project and Heathrow Travel Care.
So far in 2019/20, the council has helped more than 30 rough sleepers into long-term settled accommodation.
Cllr Philip Corthorne, Hillingdon Council's Cabinet Member for Housing and the Environment, said: "Our teams work hard throughout the year to prevent rough sleeping by ensuring that the right support is available from the very beginning. In addition, our winter shelter is a lifeline for those who do face the terrible prospect of rough sleeping, as it provides a warm and safe place to stay as well as the help and support needed to move them into settled accommodation."
If you see someone sleeping rough and you'd like to help, visit www.streetlink.org.uk and give as many details as you can about the person and their location. If the person is in immediate danger or needs medical assistance, dial 999.
Page last updated: 20 Jan 2020