Council sets out budget proposals
Wednesday 17 December: Councillor Ray Puddifoot, Leader of Hillingdon Council, announced at the council's cabinet meeting last night (Tuesday 17 December) that council tax will be frozen for residents over the age of 65 for the fourteenth consecutive year.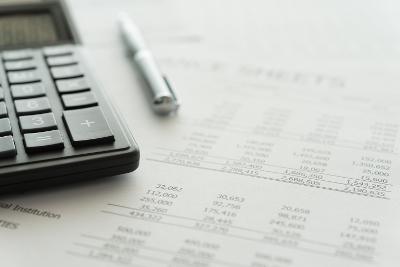 Cllr Puddifoot outlined budget proposals for 2020/21 to maintain, improve and deliver the services that matter to residents.
Last year was the thirteenth consecutive year that the council froze council tax for residents over the age of 65 and for the fourth consecutive year the council did not levy the social care precept set at 2 or 3 per cent of the council tax total. For residents under the age of 65, council tax rose by 2.4 per cent - the lowest rate of all London boroughs, representing 90 per cent of the average rise levied by neighbouring councils Ealing, Harrow and Hounslow in 2018/19.
In the coming financial year - 2020/21 - the council proposes to once again freeze council tax for the fourteenth consecutive year for residents over 65. If the council applied the same 90 per cent of neighbouring boroughs' previous year rise once again, all other residents would see a rise of 2.7 per cent. However, given that the maximum rise allowed this year is 2 per cent, and the council anticipates that most London boroughs will levy that, the council's draft budget includes a proposed rise of just 1.8 per cent.
In past years the council has not needed to levy the social care precept. However, adult social care services, not just in Hillingdon but across the country, are facing significant funding pressures due to the combination of a growing and ageing population, increasingly complex care needs and increases in care costs. Accordingly for 2020/21, the council will levy a precept of 2 per cent on all residents, which in practice will mean a total rise of 3.8 per cent for those under the age of 65 (83p a week for a Band D property) and 2 per cent for those over 65 (44p a week for a Band D property).
Cllr Puddifoot said: "We continue to put the needs of Hillingdon residents at the heart of everything we do, and this small increase will contribute £4.4 million a year towards maintaining and improving the many services provided by the council.
"Funding pressures continue for local authorities but our strong financial management and good business practice has enabled us to once again to deliver a balanced budget, with further investment in services and facilities whilst keeping council tax rises to a minimum."
The proposed 2020/21 budget - due to go before the council's budget meeting in February - will also include further investment in facilities and services, including:
A new leisure centre and community facilities in West Drayton.

Significant funding to maintain local highways.

The council's library refurbishment programme.

Improvements to the council's existing leisure centres.

New facilities for local youth groups.

Town centre improvements across the borough to boost local businesses and high streets.

The council's school building and expansion programme.

The Cranford Park restoration project.

Environmental initiatives, such as pollution screens at schools and significant further funding set aside to fight the next stages of the proposed Heathrow expansion, if required.

Funding to purchase Uxbridge Police Station.

Further support for victims of domestic abuse.
Residents will be able to have their say on the proposed budget until 26 January 2020 by visiting www.hillingdon.gov.uk/haveyoursay.
Page last updated: 18 Dec 2019