Council successfully prosecutes illegal shisha cafe
Monday 9 December: Hillingdon Council has successfully prosecuted the owner of a restaurant in Hayes for failing to prevent smoking in a smoke-free area.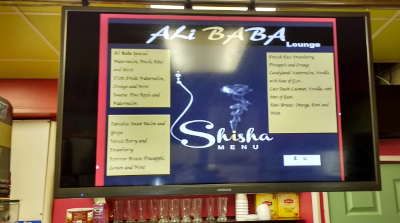 Ali Bakry, aged 39, from Ashcombe Park in Cricklewood and Ali Baba Lounge Limited , which manages Ali Baba Lounge, Unit 1, Newport Road, Hayes, were ordered to pay £1,726 at Uxbridge Magistrates' Court on Monday 18 November. This included a fine of £666, an order to pay a contribution of £1,000 towards prosecution costs and a £60 victim surcharge, which must be paid within seven days.
The council investigated after discovering that the Ali Baba Lounge was operating as a shisha smoking business. Officers from the food health and safety team found customers smoking shisha pipes at the business in January and March of this year in an enclosed space outside - a breach of the Health Act 2006. The owners had ignored repeated warnings to stop. During the investigation, Bakry claimed that this enclosed space for shisha smokers was compliant with the law.
Cllr Douglas Mills, Hillingdon Council's Cabinet Member for Community, Commerce and Regeneration, said: "Our environmental health officers have been very diligent in holding this restaurant to account and we are pleased that the courts have reflected this. We will not tolerate businesses that flagrantly break the law in the borough. This case should serve as a warning to all businesses to run their operations legally and responsibly."
Page last updated: 06 Dec 2019