Council joins London's first Regional Adoption Agency
Tuesday 8 October: Today Hillingdon Council is joining with Coram Ambitious for Adoption, the capital's first Regional Adoption Agency (RAA) to support the running of its adoption service.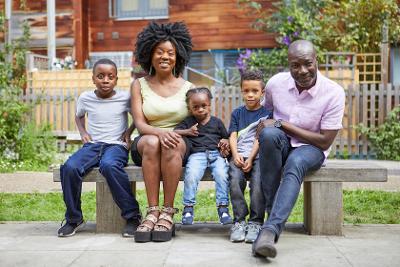 The partnership will help to simplify and speed up the adoption process in Hillingdon. Coram Ambitious for Adoption is a partnership between Coram, the UK's oldest children's charity, and several local authorities in London, bringing together their expertise to match children more quickly with their new adoptive families.
Coram Ambitious for Adoption will be the first port of call for adoption enquiries on behalf of Hillingdon Council and provides access to adoption support for all of its adoptive families. Coram is judged Outstanding by Ofsted and has more than 40 years' experience in finding vulnerable children permanent loving families.
In addition to Hillingdon Council, Coram Ambitious for Adoption will provide adoption services for Bromley, Waltham Forest, Harrow, Redbridge and The City of London. The new role will include the recruitment and assessment of prospective adopters, family finding for children, the management of adoption panels, and adoption and post adoption support.
The government is introducing RAAs across England to simplify the adoption process and ensure that the voluntary sector and local authorities are collaborating as effectively as possible to speed up matching of children and approved adopters.
Cllr David Simmonds, Deputy Leader of Hillingdon Council and Cabinet Member for Education and Children's Services, said: "The new arrangement is a positive move for Hillingdon, offering us the opportunity to work with Coram and the other local authority areas to further improve the offer and outcomes for adopters and looked after children.
"We have 346 children in our care and around 15 young people are adopted per year. Our aim is to ensure that children who are adopted are provided with a loving home. Working in partnership with Coram Ambition for Adoption will make the adoption process simpler and enable us to provide the same high standard of service so that we can ensure a happier future for children in need."
Sue Lowndes, Managing Director of Coram Ambitious for Adoption, said: "We are delighted to work in partnership with Hillingdon Council, combining our skills and resources to enable the timely matching of children and adopters, and ensuring access to high quality adoption support.
"We would encourage anyone considering adoption across London and surrounding areas to come along to one of our free information events to learn more about the process and the support and guidance we can give you throughout your journey to becoming a family and beyond."
Coram Ambitious for Adoption is hosting free monthly information events in London for those interested in adoption to find out more about the process. The next event will take place on 20 November. Find out more at coramadoption.org.uk
Page last updated: 17 Oct 2019