Council renews offer to buy Uxbridge Police Station
Friday 13 September: As part of its ongoing commitment to support policing in the borough and keep residents safe, Hillingdon Council has renewed its offer to buy Uxbridge Police Station to enable its continued use by local police officers.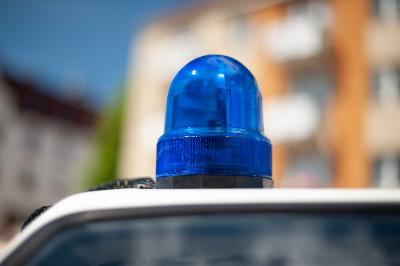 The decision, agreed at the Council Meeting last night (13 September), follows the Prime Minister's recent announcement that the government plans to provide an additional 20,000 police officers by 2022.
It is the second time the council has put in a formal bid to the Mayor's Office for Policing and Crime to buy the police station. The council first made the offer in December 2017, in a bid to save it from closure. However, the offer was rejected.
Cllr Ray Puddifoot, Leader of Hillingdon Council, said: "Uxbridge Police Station has not yet been sold but we understand that this will occur during 2020/21. Given that Hillingdon will have additional police officers by that time we need to ensure they have adequate operational facilities.
"We are regularly told by residents and businesses that there is a lack of a police presence in Uxbridge and the surrounding area and given that the issue of police numbers is being addressed we have written to the Mayor's office to resubmit our offer to buy the police station to assist with the retention of this operational facility.
"This is a genuine attempt to help deal with the issue of adequate policing and we urge the Mayor of London to proceed quickly with the offer made"
Cllr Puddifoot announced that the purchase, estimated at £5 million, would be funded from the projected underspend of £10 million in the 2019/20 General Fund Capital Programme.
Page last updated: 11 Oct 2019