Hillingdon offers free tennis sessions
Wednesday 4 September: Residents in Hillingdon can enjoy free tennis lessons at Cavendish Recreation Ground from Saturday 7 September.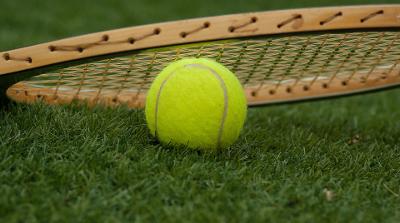 In an exciting partnership, the council has joined national sports charity Tennis For Free to hold coach-led tennis sessions at no cost to players.
Anyone can take part, from novices to more advanced players wishing to practise their serve. All equipment, including rackets and balls, will be provided for free.
The scheme will run for 11 weeks until 23 November, with the aim of helping more people access the sport and reap the benefits of better physical and mental health and wellbeing.
Cllr Richard Lewis, Cabinet Member for Central Services, Culture and Heritage for Hillingdon Council, said: "We're delighted to join forces with Tennis For Free to make this popular sport more accessible to all of our residents.
"With this and so many other activities happening across the borough, it has never been easier to stay fit, socialise, look after your wellbeing and have fun outdoors in our award-winning parks and green spaces."
David Emms, lead scheme organiser from Tennis For Free, said: "The Hillingdon Tennis For Free scheme is a fantastic opportunity for the local community to try tennis for either the first time, or to dust off the cobwebs after a time away from the sport."
Paul Jessop, Chief Executive Officer of Tennis For Free, said: "We are changing the image of tennis to a sport for all, by removing the cost barrier so that members of all communities can play and benefit physically, mentally and socially. Cavendish Recreation Ground is one of hundreds of schemes we are opening across the UK over the next five years as part of our plan to get more people playing this wonderful sport.
"But it's not just about the playing. We have seen at our other schemes that small friendly community groups grow. Some of our most successful and sustainable schemes across the UK have the coaches supported by a team of volunteers who organise further events, which all contributes towards everyone's wellbeing."
Amanda Robinson from the Lawn Tennis Association said: "We are very excited about the free activities being created for people to play tennis in Hillingdon through the Tennis for Free programme. Having good local easy to access park facilities where you can play informally with your family and friends is really important to encourage people to play. It isn't about finding the next Andy Murray, but about making tennis accessible to all."
Sessions will take place every Saturday from 10.45am to 12.15pm at Cavendish Recreation Ground tennis courts, Field End Road, Ruislip HA4 9PG. To register your attendance, please go to www.tennisforfree.com
For more information on tennis courts in the borough go to hillingdon.gov.uk/tennis
Page last updated: 20 Jan 2021