New-look Bikespiration cycling events
Friday 7 June: Hillingdon Council's annual Bikespiration event, which celebrates all things cycling, has returned for 2019 with a new format.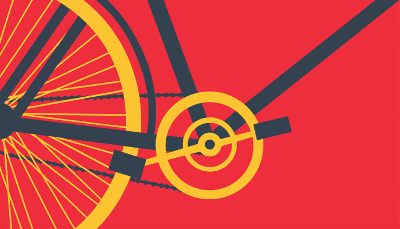 In previous years, the free-to-attend summer event took place on the forecourt of the Civic Centre, Uxbridge.
The all new Bikespiration will instead be 'on tour', with the council hosting four themed events in green spaces across the borough.
This new approach aims to allow residents to attend more events, as well as making the activities even more accessible.
Bikespiration also hopes to help inspire those of all ages who don't currently cycle to take up this fun and environmentally friendly form of travel, which can also help improve their fitness, save money and time on their daily commute and allow them to explore new places in the borough.
Additionally, the events hope to show visitors there are more cycling options than just the traditional two-wheeler out there.
On the days, activities will include the chance to test a range of bikes, learn how best to plan a route, take part in cycle fun and games, get basic bike repairs and join in one of the cycle training taster sessions.
Residents will also be able to speak with local bike shops and clubs and find out what they have to offer.
Bikespiration starts this weekend with its Not Just Your Standard Bike session on Sunday 9 June, from 10am until 3pm at The Closes Park, West Drayton. This event will be dedicated to testing out a range of different bikes, including e-bikes, tandems and more.
A Not Just Your Standard Bike event is also set to take place on Sunday 21 July, from 10am until 3pm at Pinn Meadows, Ruislip.
For those looking to learn to ride a bike for the first time or brush up on their skills, there will be the Learning to Ride event on Saturday 22 June, from 12pm to 5pm at Dowding Park, Uxbridge. This day will offer adult training taster sessions, as well as balanceability lessons for younger learners. There will be the chance to try out balance bikes and adult training bikes too.
There will be a Disability Cycling session on Saturday 6 July, from 11am until 4pm at the Hayes Community Family Fun Day, Barra Hall Park, Hayes. Here, attendees will be able to try out specially-adapted cycles, which may include recumbents, trikes, wheelchair transporters, wheelchair tandems, handcycles, companion cycles, tricycles and steer-from-the-rear tandems.
Cllr Keith Burrows, Hillingdon Council's Cabinet Member for Planning, Transportation and Recycling, said: "I am delighted with the return of Bikespiration in its new format. It is wonderful that more residents will be able to be involved with the events taking place in the borough's parks, and the variety of themes will hopefully interest many people living locally.
"I am also extremely proud that Hillingdon Council is able to support residents in learning to cycle, as well as helping them learn about safety, and get route advice and training. Most of all I hope everyone discovers or rediscovers a love for riding a bike through these fun events!"
For more information, visit: www.hillingdon.gov.uk/bikespiratio
Page last updated: 07 Jun 2019