Hillingdon Council marks D-Day anniversary with special programme of events
Wednesday 5 June: The council's Battle of Britain Bunker Exhibition and Visitor Centre in Uxbridge will host a four-day programme of events, exhibitions, tours, specialist lectures, a film screening and more to mark 75 years since D-Day and the historic Normandy Landings.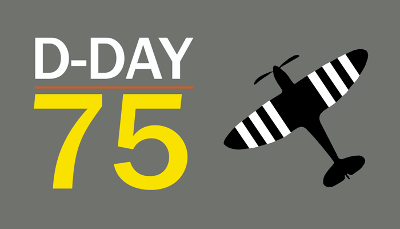 Taking place on the D-Day anniversary on Thursday 6 June and continuing into the weekend, activities will include the launch of a D-Day 75 exhibition, which will run until the end of the year and detail the significant role of the bunker and No. 11 Group during D-Day, in planning and directing tactical air operations.
The exhibition also explains the history of the site during that time, the formation of the Advanced Allied Expeditionary Air Force, the organisation of the Combined Control Centre to coordinate Allied fighter operations and highlights the wartime experiences of individuals based in Uxbridge during D-Day.
Between Thursday and Sunday, there will be special D-Day 75 tours, which will chart how the bunker was used during Operation Overlord. The tours can be booked on the day and are allocated on a first come, first served basis. Tour times are 10.15am, 11.30am, 12.45pm, 2pm, and 3.15pm each day, with an additional 4.30pm tour on the Saturday and Sunday only.
Visitors will also have the chance to book tickets for a screening of the Academy Award-winning film The Longest Day on the Friday, which tells the story of the Allied D-Day landings.
Additionally, there will be lectures throughout the event, including a talk by historian Colin Philpott, author of Secret Wartime Britain.
'Overlord', an internationally renowned model train exhibit depicting the hectic quayside scenes before the Normandy Landings can be viewed throughout the weekend (8-9 June) and there will be opportunities for families to enjoy activities such as creating camouflage and preparing parachutes.
Leader of Hillingdon Council, Cllr Ray Puddifoot, said: "The Battle of Britain Bunker played a crucial role in the defence of the United Kingdom throughout the Second World War, particularly during the Battle of Britain and Operation Overlord. Hillingdon Council is proud of the borough's RAF heritage and I am delighted that we will honour such an important occasion from our history with this fantastic weekend of events and a special exhibition."
For more information and to book lecture and film screening tickets, visit www.battleofbritainbunker.co.uk.
Entry to the centre is free for HillingdonFirst card holders, under-18s and Defence Discount Service card holders.
Page last updated: 05 Jun 2019