Council helping to reduce the number of children placed in care
Friday 15 February: Hillingdon Council has been selected to work with the The What Works Centre to help reduce the need for children to go into care.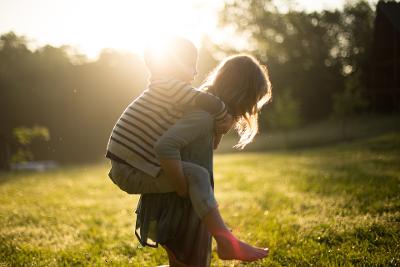 Following a high level of interest from local authorities across England, Hillingdon is one of just six local authorities chosen to participate in the new initiative.
The What Works Centre for Children's Social Care seeks better outcomes for children, young people and families by helping practitioners and decision makers across the children's social care sector to inform their work with the best possible evidence. The Department for Education is funding the centre's development.
Along with five other local authorities, Hillingdon will work on one of two initial project areas aimed at empowering social workers to take decisions over budgets to prevent the need for children to enter care.
Cllr David Simmonds, Hillingdon Council's Cabinet Member for Children's Services and Education, said: "At Hillingdon we are delighted to have been successful in our bid to be part of this valuable research project. The work compliments our ever- evolving models of practice that keep young people and children at the heart of all we do. Empowering our social workers to work restoratively with young people is enabling the best decision making and outcomes."
The two project areas, which have a total budget of £2.4 million, were approved and reviewed by the centre's founding board and focus on the key issues identified through its initial engagement and research work with the sector and key stakeholders.
Speaking about the partnerships, Michael Sanders, new Executive Director of the What Works Centre for Children's Social Care, said: "I'm really looking forward to working with our new partners and I am very excited by these change projects. They represent a huge opportunity to make a real impact for both social workers and for the children and young people they work so hard to serve."
The work will be evaluated by the centre's research partner, Cardiff University's Children and Social Care Research and Development Centre, who will work with each local authority on project set-up and evaluation.
It is hoped the successful pilots will lead to larger scale evaluations from 2020.
Page last updated: 05 Jun 2019