Delivering the services residents value
Friday 22 February: Hillingdon Council approved its budget for 2019/20 at its meeting last night (Thursday 21 February), confirming that Hillingdon will not levy a social care precept and that council tax will once again be frozen for over-65s.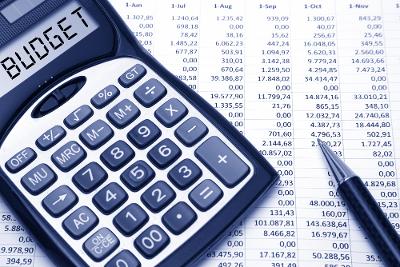 It is the 13th consecutive year that council tax has been frozen for over-65s and the fourth consecutive year that the council has not levied the social care precept of 2 or 3 per cent.
Council tax for other residents will be increased at a maximum of 90 per cent of what Hillingdon's three neighbouring London boroughs (Ealing, Harrow and Hounslow) increased their tax by in 2018/19. The 2.40 per cent increase is around 51p a week for a Band D property. It is the lowest rise in council tax of all London boroughs this year.
Leader of Hillingdon Council, Cllr Ray Puddifoot, said: "We have a record of strong financial management, and despite significant reductions in funding from central government, we were able to ensure no rises in council tax for a decade (13 years now for over-65s).
"However, with a population rising at both ends of the spectrum, the council is seeing an increase in demand for central services, so a small rise in council tax for other residents is now needed to contribute an additional £2.7 million a year towards maintaining services and care for those who need our help.
"We will continue to put the needs of our residents at the heart of everything we do, successfully delivering balanced budgets while maintaining and improving the services that matter most to people across the borough."
The council is also continuing to benchmark fees and charges, including parking, which again remains frozen for residents at 90 per cent of what our neighbouring authorities are charging.
The budget included:
£188,000 to support 24 hours a day, seven days a week CCTV operating hours
£100,000 increase in support for the local voluntary sector
Significant funding to maintain local highways of £8 million per year
£250,000 investment in services at Ruislip Lido
£32 million funding for a new swimming pool in the Yiewsley/West Drayton area
£6 million for borough-wide library and leisure centre refurbishment programmes
£440,000 additional funding for the ward budget initiative
£140,000 for a dedicated prosecution unit to target fly-tippers
£60,000 to tackle domestic violence
The council delivers nearly 800 services. These are funded through a combination of grants from central government, a share of local business rates and council tax.
In 2019/20, council tax will fund:
Adult social care - £77.2 million
Cultural, environmental and planning services (includes waste and recycling collections, street cleaning, libraries, theatres and museums, licensing and anti-social behaviour) - £39.8 million
Children's social care - £43.4 million
Education - £12.2 million
Highways, roads and transport services - £11.7 million
Central services to the public and corporate and democratic core - £10.7 million (includes local democracy and corporate management, alongside funding for the older people's council tax discount and voluntary sector support)
Housing services - £7.8 million
Capital financing costs - £7.7 million (partly funds our school expansion programme)
For details on council tax and how to pay, visit www.hillingdon.gov.uk/counciltax.
Page last updated: 05 Jun 2019