Hillingdon Carers awarded Trusted Charity Mark
Wednesday 13 March: Hillingdon Carers - a charity part-funded by Hillingdon Council that provides information, advice and a range of health and wellbeing support services to unpaid carers - has recently been awarded a Level Two Quality Mark by the National Council for Voluntary Organisations (NCVO).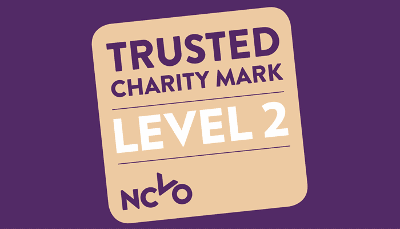 To achieve the top award, Hillingdon Carers was assessed against 11 criteria. The organisation successfully met all 11 measures and was noted as being particularly strong in governance, user-centred services, working with others and managing its finances.
The award means that Hillingdon Carers now holds the Trusted Charity Mark, a designation that provides users, funders and commissioners with an external verification of the quality and credibility of the organisation.
Councillor Philip Corthorne, Hillingdon Council's Cabinet Member for Social Services, Housing, Health and Wellbeing, said: "This national award is testament to the hard work and dedication of the Hillingdon Carers team. Caring responsibility can be incredibly demanding for anyone; it's often stressful and can be isolating. So I am delighted the excellent support we provide to carers in Hillingdon has been independently recognised by the NCVO."
The panel of assessors made particular note of the organisation's strong financial management, and how the charity works well with other organisations. Hillingdon Carers leads a partnership of five charities, including the Alzheimer's Society, Hillingdon Mind, Carers Trust Thames and Harlington Hospice. They have simplified how to find services for Hillingdon's carers, who now only have to explain their situation once in order to access more than 50 different services. The partners even share staff - delivering many projects jointly with significant cost saving advantages. Known as the Hillingdon Carers Partnership, the group of charities has come together to improve support for carers in Hillingdon. They are mainly funded by Hillingdon Council.
The NCVO works to support the voluntary and community sector. It has more than 13,400 members, ranging from the largest charities to the smallest community organisations. The Trusted Charity standard exists to build public trust and confidence in individual charities, the difference they make, and the sector as a whole.
Page last updated: 05 Jun 2019