Court date set in animal welfare case
Tuesday 19 March: The future of 46 cats and dogs that were taken into care by Hillingdon Council last year is set to be decided at Ealing Magistrates' Court on 20 May.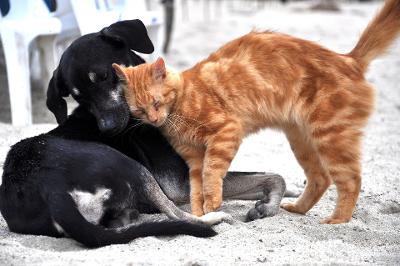 The council is seeking permanent possession of 23 dogs and 23 cats of a variety of breeds that were removed from a property in West Drayton on 4 December.
Licensing officers, accompanied by police, dog wardens and a vet, visited the property following concerns about the animals' welfare.
The action was taken as part of an ongoing investigation into suspected unlicensed animal sales and breeding. No charges have yet been brought.
Councillor Douglas Mills, Hillingdon Council Cabinet Member for Community, Commerce and Regeneration, said: "Whenever concerns are raised about the health and wellbeing of an animal, we have a duty to intervene, as we have done swiftly in this case. I'm pleased to say that all of the animals are currently in good health and will be rehomed if we are granted full possession."
Page last updated: 05 Jun 2019