London Motor Museum named for failing to pay business rates
Wednesday 27 March: Hillingdon Council has expressed its disappointment with London Motor Museum of Hayes, which has failed to pay more than £600,000 in business rates over the past 12 years.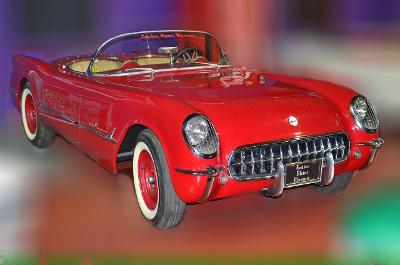 The unpaid rates relate to premises previously occupied by the museum in Nestles Avenue and Viveash Close.
The organisation has repeatedly changed its name, using four subtle variants of 'London Motor Museum', but has carried out the same business with the same directors.
The council has taken recovery action for more than a decade, obtaining various liability orders at the magistrates' court. However, council enforcement agents have been unable to remove and sell the museum's cars because they are owned by another company - Elo Trustees Limited.
In addition, the museum has gone into voluntary liquidation on four occasions, most recently in April of last year, meaning the council, which is considered a non-preferential creditor, has been unable to collect the debt.
Although occasional payments have been made, the council has been forced to write off business rates to the value of £646,319.
Cllr Ray Puddifoot, Leader of Hillingdon Council, said: "London Motor Museum has been operating under slightly different names since 2007, yet it has paid very little in the way of business rates. This makes a mockery of the system and is an insult to all the legitimate and law-abiding companies that pay their rates on time and contribute positively to our local economy. It also shows a lack of regard for our residents, who expect us to be putting money into services. We will not hesitate to use all legal options to recover the outstanding business rates."
Despite these difficulties, Hillingdon Council had one of the best business rates collection rates in London last year, collecting 99.2 per cent of what companies owed - equating to £394 million. With a collectable debit of £404 million for 2018/19, the council is on course for a record collection of 99.3 per cent.
Page last updated: 05 Jun 2019