Tougher punishment for fly-tippers
Thursday 4 April: Anyone caught fly-tipping in Hillingdon will now be fined £400 rather than £100.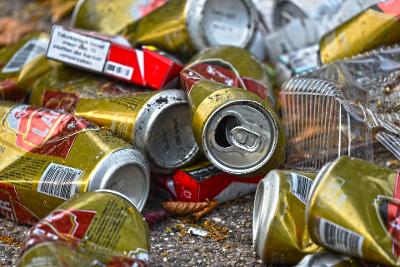 The increased penalty is the latest in a series of measures brought in by Hillingdon Council to tackle anti-social behaviour and environmental crime. It follows the introduction last year of tougher fines for littering, graffiti, fly-posting and handing out leaflets in the street without permission.
The discount rate for people who pay their fly-tipping fine early has also been abolished.
Additionally, the council has given more members of staff the power to issue on-the-spot fines, and the 2019/20 budget includes £140,000 for a dedicated prosecution unit to target fly-tippers.
Cllr Douglas Mills, Hillingdon Council's Cabinet Member for Community, Commerce and Regeneration, said: "Fly-tipping is truly abhorrent and we're doing all we can to stamp it out in Hillingdon. These tougher sanctions will hopefully make would-be fly-tippers stop and think before blighting our neighbourhoods."
Residents are encouraged to report anyone they see or suspect of dumping rubbish illegally via www.hillingdon.gov.uk/flytipping or 01895 250111.
The council also offers a free bulky waste collection service. For more information visit www.hillingdon.gov.uk/specialcollections.
Page last updated: 05 Jun 2019