Nail bar director receives hefty fines for licence breaches
Friday 12 April: A west London nail bar director who admitted a string of licensing offences has been ordered to pay more than £15,000 in fines and legal costs.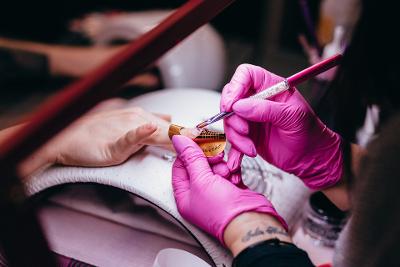 Hieu Trung Dinh, aged 21, director of Unique Nails of Green Lane, Northwood, was sentenced at Uxbridge Magistrates' Court on Thursday 4 April, having pleaded guilty to five offences at an earlier hearing.
The offences, which were witnessed during a council inspection at the nail bar on 10 September, included allowing the use of electric drills on clients' natural nail beds, failing to ensure equipment was sterile, and not holding substances in properly labelled containers.
Dinh also admitted failing to keep client records and failing to obtain parental consent for clients under the age of 16.
Dinh was fined £12,500 for the offences and ordered to pay £3,100 in costs and a £170 victim surcharge - a total of £15,770.
Cllr Douglas Mills, Hillingdon Council's Cabinet Member for Community, Commerce and Regeneration, said: "Mr Dinh's offences amounted to a gross failure of his legal duty to safeguard his customers' health and wellbeing and I'm pleased the court reflected this in its sentence. I hope this result serves as a warning to others that we will hold businesses to account when they breach the terms of their operating licence."
Page last updated: 05 Jun 2019