New-look Culture Bite returns
Friday 10 May: Culture Bite, Hillingdon Council's annual arts and culture festival, has returned for 2019 with a new format.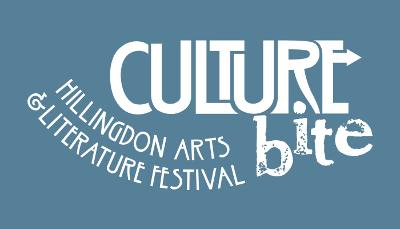 In previous years, the festival took place in the autumn, with a concentrated six-week programme of diverse events.
The all new Culture Bite will be spread out across the year, hosting a range of themed events in the borough's libraries over the coming months.
This new approach aims to allow residents the chance to attend more events, as well as make culture, literature and the arts even more accessible for all.
For this reason, many of the events are free and the festivities will be even more diverse, to ensure there is something for everyone.
Activities will include talks from famous authors, competitions, film screenings, exhibitions, live events and more.
This month, Culture Bite will be celebrating women, their lives and their work, with a series of author events and inspirational talks. There will also be a special author-led panel on feminism and the works of Jane Austen.
June is National Crime Reading Month, so the theme will shift to crime authors, crime podcasts, writing workshops and true crime stories.
August will be all about children, with a week dedicated to keeping the little ones busy during the summer holidays; featuring workshops, activities, fun days and more. Culture Bite activities will also cross over with the annual Summer Reading Challenge events.
September is the month for gin lovers, with special author events plus an epic Gin Fling, featuring an evening with five popular fiction authors in the Great Barn at Manor Farm, Ruislip.
October will be celebrating all things historical, from local history to murder mysteries, as well as a bit of folklore thrown in too.
Heading into the next year, January will be dedicated to beating those Christmas and New Year blues with a series of events to help residents feel reinvigorated. From focusing on wellbeing to reading aloud, there will be something to suit all tastes.
The following month will continue down a similar path, themed around wellbeing, featuring poetry readings, feel-good authors and film screenings.
March will centre around World Book Day, celebrating books, reading and the tremendous positive effect this has on people of all ages.
Cllr Richard Lewis, Hillingdon Council's Cabinet Member for Central Services, Culture and Heritage, said: "I am delighted with the return of CultureBite in its new format. It is wonderful that more residents will be able to be involved with the activities taking place at the borough's libraries, and the variety of themes will hopefully interest many people living locally."
Book your free place at any Hillingdon library or email culturebite@hillingdon.gov.uk.
For a full list of upcoming events visit www.hillingdon.gov.uk/culturebite
Page last updated: 05 Jun 2019