Funding to help Hillingdon boost walking and cycling
Monday 10 August: Hillingdon Council has secured an award of £100,000 from the Department for Transport to improve cycling and walking opportunities in the borough.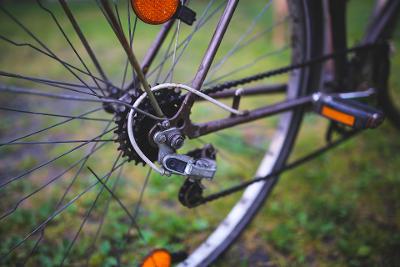 The award, from the first allocation of the Emergency Active Travel Fund, will help the council to further improve conditions for walking and cycling across Hillingdon following the outbreak of the coronavirus. It is also expected to help the environment, reduce pollution and improve health.
The funding will be spent on practical upgrades to five walking and cycle routes through off-road areas, linking key town centres and London Underground stations, as well as improvements to access points onto the Grand Union Canal towpath.
The proposed routes will provide residents and visitors with an opportunity to travel on foot or bicycle safely and conveniently, avoiding traffic hotspots such as Swakeleys Roundabout, while maintaining social distancing and receiving the health benefits of walking and cycling.
On each of the routes, works will include improved signage, temporary cycle parking in areas where there is high demand, surfacing repairs and the upgrade of small-scale cycle infrastructure.
Overgrown access points to the Grand Union Canal will be cleared and accessibility improved with initiatives such as bike wheeling channels (in agreement with the Canal & River Trust).
Cllr Keith Burrows, Hillingdon Council's Cabinet Member for Planning and Transportation said: "These routes will provide a wider range of travel choices, encouraging residents to walk and cycle more; help to reduce dependency on public transport services; and create links across the borough that are safe, convenient and attractive."
This is the first allocation of funding from a London-wide allocation of £5 million. There will be a second allocation of funding this financial year, amounting to a further £20 million across London, and the council will be pursuing opportunities to secure this additional funding.
Routes
Route 1: Eastcote to High Street, Uxbridge via Ruislip Manor, Ruislip, West Ruislip and Ickenham London Underground stations. The route is 6.2 miles in length.
Route 2: Northwood Hills to High Street, Uxbridge. The route is 6.5 miles in length.
Route 3: South Ruislip to High Street, Uxbridge via Hillingdon London Underground Station. The route is 4.6 miles in length.
Route 4: South Ruislip to High Street, Uxbridge via St Andrew's Park. This route is 7.2 miles in length.
Route 5: Grand Union Canal links to towpath
Page last updated: 12 Feb 2021